Invisible Music & Invisible Music Studio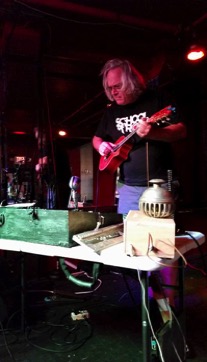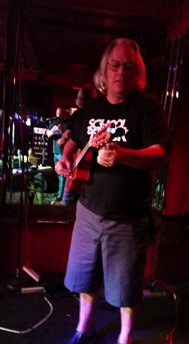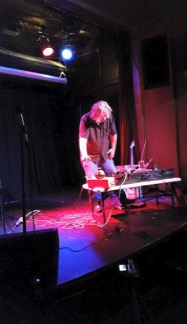 +STUDENT NURSE+ rides again! My early 80's Seattle Syndrome punk / new wave / rock/ artcore band put out a CD during the pandemic, and we're playing live again. ALL THE INFO IS HERE > ON THIS MASSIVE COMPREHENSIVE WEBSITE
August 2018: I decided to make a more serious business out of my music studio. INVISIBLEMUSICSTUDIO.org is my modest SOLAR POWERED studio, on the edge of a forest. I've been collecting gear for a long time, and have recorded a few folks successfully. Check out the website - just finished!
July 2018: Lately, I've been playing a lot of ukelele, most everywhere. London, Spain, Delaware, Florida, or at home on the couch. So I made a "Ukelele Travelogue" YouTube channel.
I also put together 23 of these pieces into an album you can listen to here called "Pictures with a Pinhole".
January 2018: I remastered the Na Hilahila Boys "No Shame" album recorded at InvisibleMusicStudio. You can hear it here on BandCamp.
Also rebuilt the band's website, which you can find here. We play traditional acoustic Hawaiian music.
December 2017: I put together "Flowers", an album of just me playing acoustic guitar, mostly 12-string open tuning improvisations. I'm really proud of it. You can hear it here on BandCamp.
October 2017: "The Minor Bodies" is an album of instrumentals, mostly electric & atmospheric. It's beautiful! You can hear it here on BandCamp.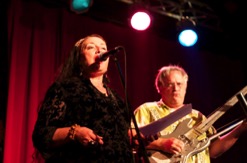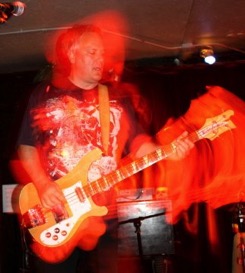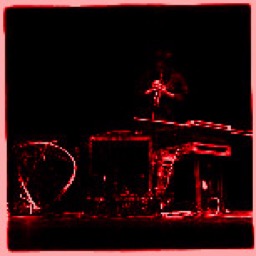 (above) 4-track tape looping performance
Album Cover Art gallery
(below) 24-Hour performance in the window of Wall of Sound, 2nd & Bell Streets, Seattle, 1993